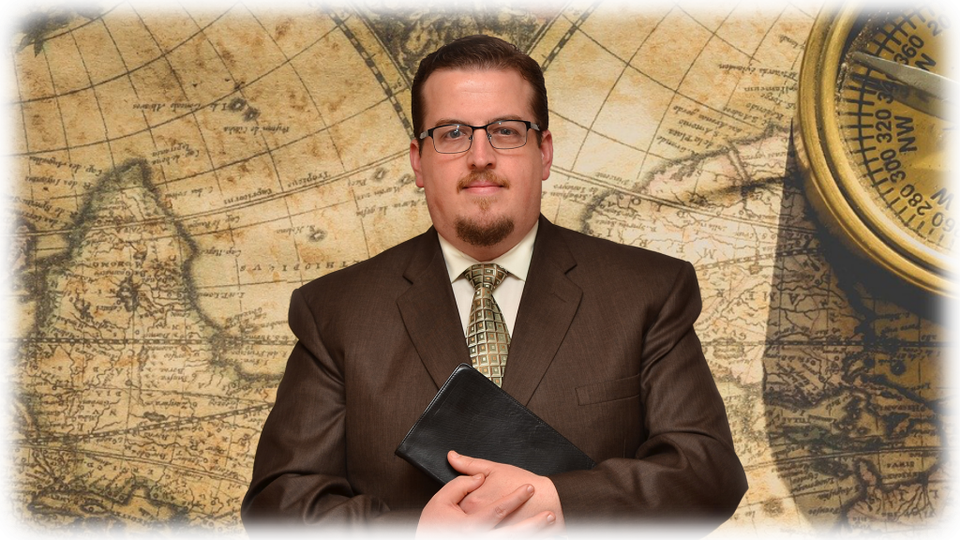 Meet Our Pastor
Hello, and welcome in the name of our Lord Jesus Christ.  Please allow me to introduce myself to you!
My name is Gary D. Caudill, I'm currently 44 years old, and I was born and raised in Wilkes County of North Carolina. I trusted Christ as Savior when I was eleven years old. I then surrendered to the call of preaching the Word of God at age eighteen.
In those 25 years of preaching ministry, I have served in many capacities, ranging from Minister of Music, to Youth Pastor, to Associate Pastor, to Senior Pastor. I began pastoring Washington Heights here in Thomson, Georgia the first Sunday in July of 2021. My family and I also do the work of an Evangelist along with Gospel singing as God opens doors for us to serve in those capacities. We will seriously and prayerfully consider any opportunity that comes our way.  For more info about our extended personal ministry, please visit 
garycaudill.com
.
Furthermore, I have been married to my lovely wife, Amy Caudill, since 1999, and now have five handsome sons; Elijah (age 23), Caleb (age 20), Joseph (age 18), and twins Jonathan and Jude (age 16). My "life verse" is found in Acts 6:4, and it is my desire to do my part to help fulfill the great commission as found in Matt. 28:19-21, along with the assistance and ministry of my precious family, who I am privileged to have as my ministry team!
Our family is honored and blessed to serve God together here at Washington Heights, and if we can be of any assistance to you or yours, please do not hesitate to reach out to us at 
pastor@washingtonheightsbc.com
.
Blessings to you all in the name of our Lord and Savior Jesus Christ!
Pastor Gary D. Caudill
Need an Appointment with
Pastor Gary?  
Pastor Gary has an "open door policy" here at Washington Heights.  Though he is bi-vocational, he also strives to be flexible and as available as humanly possible.

Pick an available day and time below, and Pastor Gary will be glad to meet by phone or in person.  Please indicate your desired method when you book your appointment with him.

NOTE:  If your matter is urgent, and you don't see an available timeslot that meets your need, please feel free to text or call Pastor Gary at 601-504-7110 and he will respond as quickly as possible.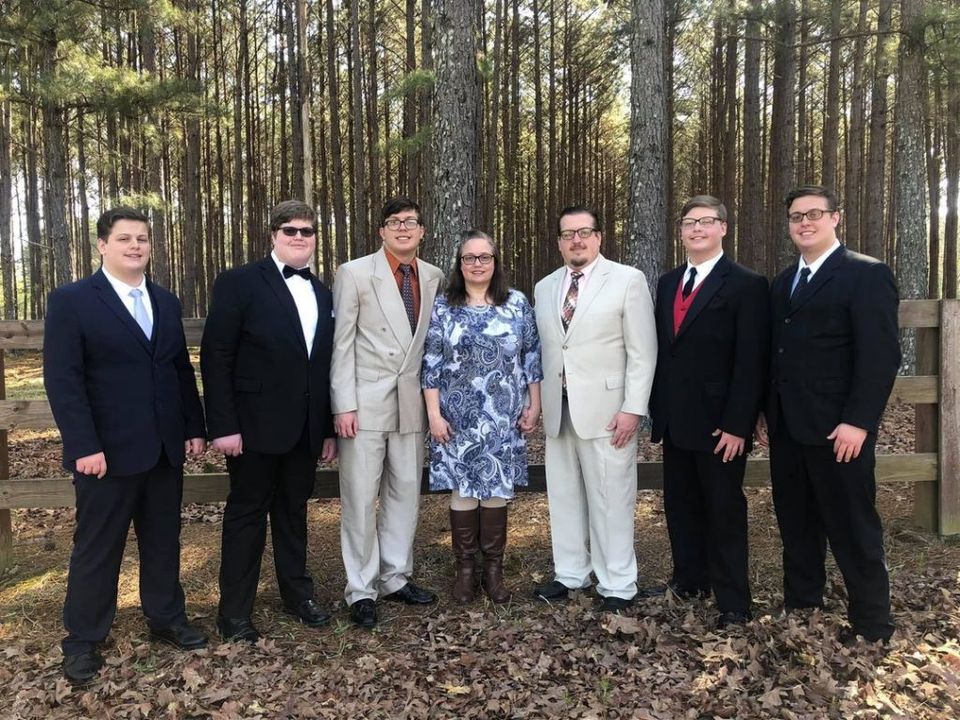 Left to Right: Jonathan, Jude, Caleb, Amy, Pastor Gary, Joseph, Elijah